Cctv Power Brand Recommended Bestong Patch Machine
---
Brand Power is a series of interviews with major business people. Dongguan Bestong Electronic Equipment Co., Ltd. accepts the invitation. The column will invite one business leader to the studio for each session. They will have an in-depth dialogue with the host on such topics as enterprise brand building, management approach and business model. In the common exchanges and discussions, the sparks of business wisdom will be generated. In a more contemporary and appealing way of expression, the true nature of entrepreneurs is restored, the growth process of enterprises is displayed, and the story behind the brand is excavated.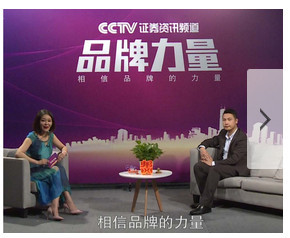 As a leading SMT machine brand in the chemical industry, Bestong has explored the basic technology of SMT machine in the electronic automation equipment industry for ten years in China. With SMT technology widely used in computer, network communication, consumer electronics, automotive electronics and other fields, the implementation of SMT localization strategy is ripe
One is the combination of introduction and cultivation, through industrial investment funds and other ways to encourage domestic enterprises to acquire foreign second-rate SMT machine enterprises. Adopting the industrial development mode of Samsung chip machine, the company merges foreign second-rate chip machine enterprises through industrial investment funds and other means. On this basis, it implements the independent innovation strategy and focuses on the research and development of key technologies such as vision technology, motion control and software of chip machine. Target the market of medium and low speed, high precision and high flexibility of the SMT machine. Under the background of the current economic downturn, acquire the manufacturers with technical advantages but poor market sales (such as Holland Ambien, etc.) through mergers and acquisitions, shares and other means, comprehensively integrate the existing technology base, reduce the research and development cost, and greatly shorten the industrialization process.
Second, we will pool national strengths, jointly set up special research and development teams, and strengthen the connection between technological research and development and the market. SMT machine production involves many disciplines, which is difficult for a single enterprise to complete. Therefore, it is necessary to consider the cooperation and joint development of upstream and downstream links. It is suggested that the government take large state-owned enterprises with high degree of mechanical and electrical automation as the main body, organize dispersed research and development forces in China, jointly set up special research and development institutions, and support special funds and actively guide social funds to enter, so as to ensure sustainable research and development ability through multiple channels. At the same time, technology research and development and market docking synchronous, mutual promotion, speed up the industrialization process.
Third, optimize the market environment and accelerate the formulation of China's SMT industrial standard system. On the one hand, it should actively participate in the formulation of the latest IPC SMT related standards, and strengthen the rights protection of existing Chinese SMT industrial standards at the national level. On the other hand, we should conform to the development trend of SMT market products and technologies in China, actively guide the formulation of domestic electronic manufacturing and assembly process quality and technical standards, communicate and share successful specifications of domestic SMT enterprises, and promote their development into new industry standards.
Fourth, the establishment of a national SMT research and development base to increase personnel training and international cooperation. Based on the industrial development strategy and regional development advantages, the country should set up training bases of electronic manufacturing skills with the core of SMT around research institutes, universities and enterprises with a good foundation of SMT related technologies and processes, so as to cultivate a large number of skilled SMT talents. At the same time, we will strengthen international exchanges and cooperation and actively participate in international academic exchanges and seminars.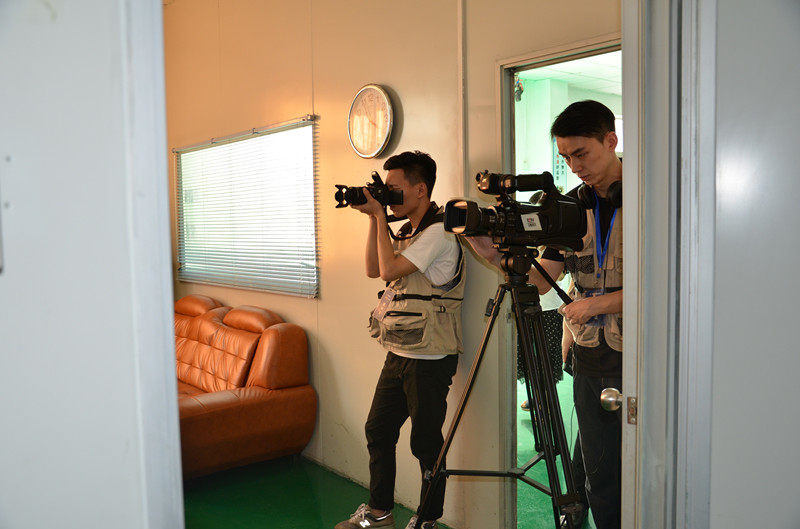 Best SMT SMT SMT machine features: PCB is realized with precision stepper motor and precision guide rail, effectively improving the PCB transmission speed of SMT precision; Equipped with 32 / group suction head, 2 groups of feeding pendulum plate, vibration plate assembly, in the bulk material state to achieve the patch; PLC control system is used to control the vibration plate, which makes it possible to enter the patch era directly in bulk. With LED chip online detection function, convenient quality of incoming material abnormal judgment, more simple, convenient and practical for the patch; Different feeding trays can meet the requirements of different LED chip packaging specifications; The whole machine is controlled by industrial computer with special software, easy to operate and use; Can be very stable and convenient to complete the LED Mosaic programming and installation; If there is a quality problem in circuit board processing, you can improve the overall deviation of the feeding position; The limit detection when XYZ axis moves is added in the software system. Equipped with magnetic support of PCB platform and QC stamping function, the positioning of large PCB board will be more smooth, effectively improve the accuracy of the patch; No external air pump, built-in vacuum pump, effectively save energy, reduce noise; Servo motor + stepper motor drive, precision guide rail + guide shaft guide, reliable mounting, high precision; With visual detection, the position and Angle of the board can be automatically scanned and identified when entering the board to realize automatic alignment and automatic mounting; Suitable for common PCB and P3, P4, P5, P6, P8, P10 LED screen series PCB mounting; The operating interface uses Chinese Windows 7 system, with the latest PC system interface, easy operation, strong scalability. Clever equipment, simple design, easy to maintain; Low working environment requirements, no air conditioning workshop, no special workshop.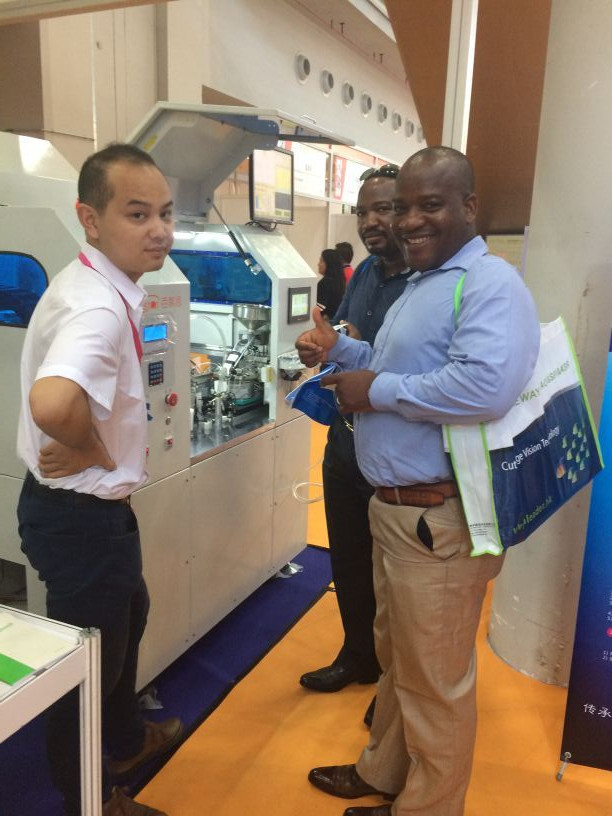 In addition, Bestong vigorously promotes the automatic SMT machine series products, technical innovation and improve the manufacturing level, in strict accordance with the international quality management standards, reduce energy consumption, ensure quality, the company's internal quality management, has good quality after-sales service personnel and strong technical development department, our purpose is customer first, integrity first, first-class service, win-win! Using science and technology to improve enterprise efficiency reduce enterprise cost reduce product scrap rate is our goal. In the new century, we are willing to work with you hand in hand, with you to become the pioneer of the industry, with our professional knowledge to help you solve the problem of repair, we pay attention to the success of customers, we are willing to excellent quality, professional and meticulous service to promote your success, create a better tomorrow! Dongguan Bestong Equipment Co., LTD. Welcome your enquiry!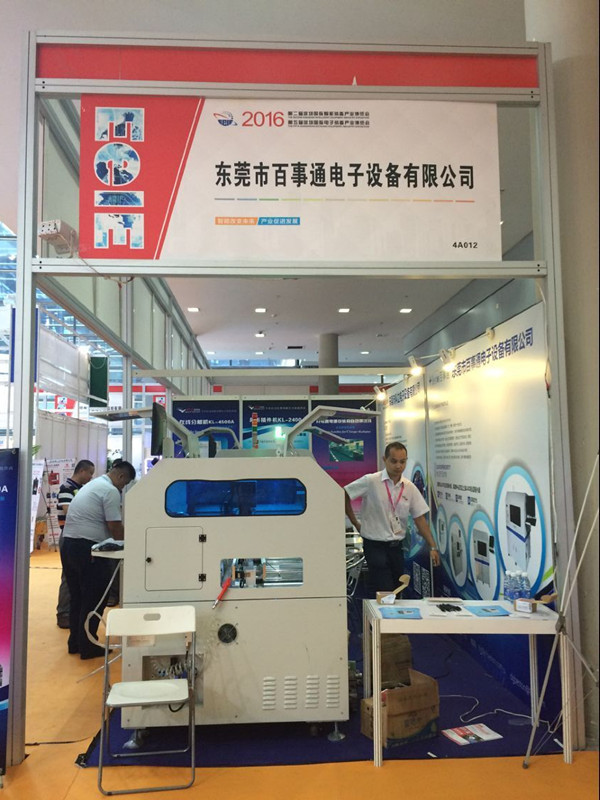 Dongguan Bestong Shenzhen LED electronic Equipment Exhibition Hall
Related News
Blackstone electronic equipment co., LTD. Is a company specializing in the production of electronic test fixture (ATE vacuum jig, ICT test fixture, FCT has grown test fixture) and is engaged in the electronic equipment development, production, sales and maintenance of large companies, the company set up in dongguan, in zhongshan, suzhou branch.
---