HIGH SPEED 32-HEAD LED AUTOMATIC PLACEMENT MACHINE BST-40K
---
The pure scientific field of light is often called optics or "optical physics". Applied optics is often called optical engineering. The part of optical engineering that involves lighting systems is specifically called "lighting engineering". Each branch is very different in application, technology, focus, and professional relevance. In optical engineering, relatively new discoveries are often classified as photonics.
Because optics are so widely used in practice, optical physics and engineering optics have a lot of overlap in terms of fields. Optics is also closely related to many disciplines such as electrical engineering, physics, astronomy, medicine (especially ophthalmology and optometry). Many key technologies can be found in the study of optics, including mirrors, lenses, telescopes, microscopes, lasers, optical fibers, light-emitting diodes, photovoltaic, and more.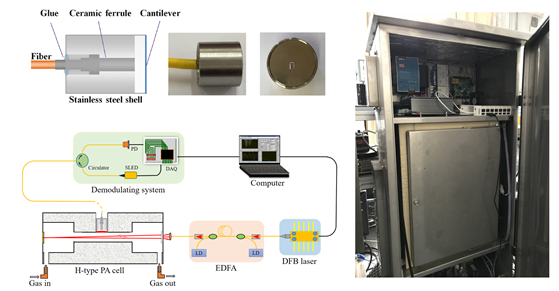 Bst-40k is a high speed and high precision mounter developed for LED display mounting.
1. Product features
PCB transmission is realized by precision stepping motor combined with precision guide rail, which can effectively improve the transmission speed of PCB with SMT precision.
◆ It is equipped with 32 suction heads, 2 sets of feeding swing plates and vibrating plate components to realize the patch in the state of bulk materials;
◆ The use of PLC control system to control the vibration plate, so that the bulk directly into the patch era is possible;
◆ With LED chip online detection function, it is convenient to judge the quality abnormality of incoming materials, which is more simple, convenient and practical for the patch;
◆ Equipped with different feed trays to meet different SMD LED packaging specifications and mounting requirements;
The whole machine is controlled by industrial computer and special software, which is convenient for operation and use.
◆ Can be very stable and convenient to complete the LED Mosaic programming and assembly;
◆ If there is a quality problem in the circuit board processing, the unloading position can be improved as a whole;
◆ Limit detection when XYZ axis moves is added in the software system;
◆ Equipped with PCB platform magnetic support and QC seal function, the positioning of large PCB board will be smoother, effectively improving the placement accuracy;
◆ No external distribution pump, vacuum pump built in the machine, effectively save energy and reduce noise;
◆ Servo motor + stepper motor drive, precision guide rail + guide shaft guide, reliable mounting, high precision;
◆ With visual detection, the board can be automatically scanned and identified the position and Angle of the board, to achieve automatic alignment, automatic placement;
◆ Suitable for common PCB and PCB of P3, P4, P5, P6, P8, P10 and other LED screen series;
◆ The operation interface uses Chinese Windows 7 system, with the latest PC system interface, easy to operate, strong expansibility.
◆ Ingenious equipment mechanism, simple design, easy to maintain;
◆ Low requirements for working environment, no air-conditioning workshop, no special workshop;
2. Product highlights
BST - 001 placement machine in the LED SMD bulk plate machine under the condition of market maturity, incorporates a number of independent innovation at the core of the body parts, finally established domestic placement machine technology of high-speed positioning, changed the customer's perception of domestic SMT machine.
◆ Simple: The operating system is designed based on the Oriental thinking combined with the international advanced concept, easy to understand, easy to learn, easy to maintain;
◆ High-speed: Independently developed software system, which ensures the speed of at least 50% based on the same hardware allocation;
◆ Precision: Drawing on the advanced design concept of imported SMT mounter, and the core parts of the machine are all of the top brands;
◆ Value preservation: quality hardware configuration, high production efficiency;
◆ Safety: based on the international general rules, the design is close to the imported SMT machine grade, the highest domestic safety grade;
◆ Stability: Mature software, top-level hardware and perfect production process to ensure the stability of each equipment;
◆ Cost performance: close to the quality of imported SMT machine, the price of domestic SMT machine, the industry's most cost-effective SMT machine;
3. Technical specifications
Product model BST-40K
The setting head and suction nozzle are installed stably with 32 heads
Typical patch speed is 34000CPH-38000CPH
The theoretical maximum patch speed is 45000CPH
Patch precision ±0.05mm
Positioning mode Optical positioning
Feed number 2×32 bits
P4\P5\P6\P8\P10 and other LED flake bulk materials
Components pack LED Chip bulk materials
The maximum size of the circuit board is 450mm×280mm
The maximum movement range is 1500mm on the X-axis and 360mm on the Y-axis
The maximum z-axis movement range is 20mm
Programming mode automatic data import/video learning/keyboard input
Power supply: 220V, 50/60Hz, 1KW
The external air source pressure is greater than 0.7mpa
Chinese Windows 7 operating system
Appearance size (length, width and height) : 1.9m×1.4m×1.65m
The net weight of the equipment is 1200kg
4. Random standard matching
1) Industrial computer: 1 set
2) Heading: 2 groups
3) Suction nozzle assembly: 1 set
4) Feeding tray: 1 set
5) Operation manual: 1 copy
5. Optional accessories:
1) the suction nozzle
2) Industrial air pump
3) Vacuum adsorption platform
6. After-sales service
1) After-sales training, including
◆ Equipment installation and adjustment
◆ Equipment operation
◆ Equipment adjustment and parameter setting
◆ Equipment maintenance
◆ Equipment common reasons to eliminate health
Replace the fragile parts of the equipment
◆ Other precautions
2) the warranty
The equipment is guaranteed for one year under normal use, including installation, debugging and personnel training after the machine arrives at the factory; At the same time to provide lifelong technical support and services.
HIGH SPEED 32-HEAD LED AUTOMATIC PLACEMENT MACHINE BST-40K
Online Message
Dear customers, if you have any comments and suggestions on our products or services, please tell us in time, we will give you satisfaction as soon as possible